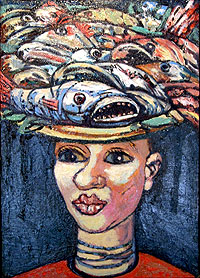 Lew Tabenkin. Fischhändlerin, 2003
Öl auf Leinwand 70x50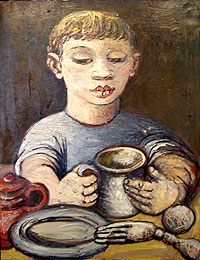 Lew Tabenkin. Junge mit Geschirr, 1995
Öl auf Leinwand 90x70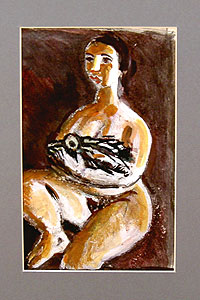 Lew Tabenkin. Ohne Titel,
Mischtechnik auf Papier 18x14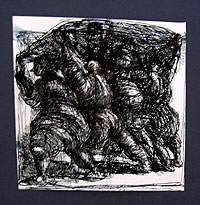 Lew Tabenkin. Ohne Titel,
Mischtechnik auf Papier 18x18



Back to top
Lev Tabenkin was born in 1952 in Moscow. In 1975 he graduated from Moscow Polygraph Institute. Since 1978 he is a member of the Union of Artists of Russia. From 1978 he participated in the regional and international exhibitions.

His works are in the collections of:

The State Tretyakov Gallery Moscow
The State Russian Museum, Saint Petersburg
Art Museum, Novosibirsk
Regional Museum of Fine Arts, Kemerovo
Art Museum, Ivanovo
A. Deineka Picture Gallery, Kursk
Museum of Fine Arts, Oryol
Museum of Fine Arts, Novokuznetsk
Art Museum, Sumy
Ludwig Museum, Cologne, Germany
Collection Henri Nannen, Emden, Germany
Ludwigsburg Museum, Germany
Montreal Museum of Fine Arts, Canada
in private collections in America, Russia, England, France, Germany.

Artist lives and works in Moscow.