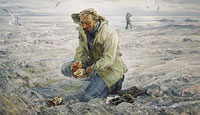 Ornithologen, 1985, Öl auf Leinwand, 105x180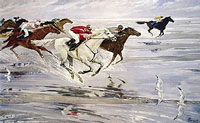 Pferderennen, 2001, Öl auf Leinwand, 59,5x94



Back to top
1962-1972 graduated from Art School for children belonged to the Academy of Fine Arts, St. Petersburg
1973-1980 I. Repin Institute of Painting, Sculpture and Architecture. The Faculty of Painting. Studio of Prof. Neprintsev.
1985 member of the Union of Russian Artists, St. Petersburg
Her works have been exhibited since 1981 in Russia and abroad.