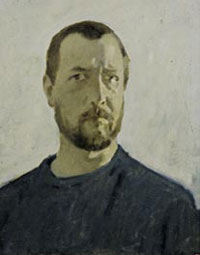 Selbstportrait, 2001, Öl auf Karton, 50x40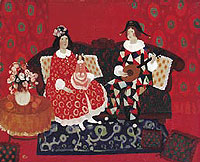 Harlekin und Dame, 1996,
Öl auf Leinwand, 39x48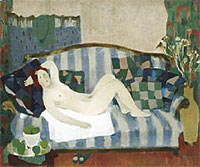 Auf dem Sofa, 2002, Öl auf Leinwand, 40x50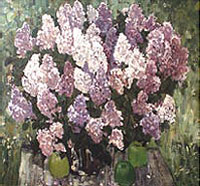 Flieder, 1994, Öl auf Leinwand, 75x80



Back to top
He was born in 1956 in St. Petersburg, Russia, in the family of famous painter. The atmosphere of art and harmony formed the delicate perception of nature. He drew a lot in his childhood.

1967-1973 graduated from Art School for children belonged to the I. Repin Institute. The first personal exhibitions date to the period of study and show the talent of future painter.

1974-1980 I. Repin Institute of Painting, Sculpture and Architecture. The Faculty of Painting under Professor V. Oreshnikov.

1982-1985 work in Studio, the Academy of Fine Arts under Professor V. Oreshnikov

1985 member of the Union of Russian Artists

His works have been exhibited since 1981.

Numerous paintings of Sergei W. Rudnew are in private collections in Russia, England, France, Germany, Belgium, Switzerland, Finland, USA, Holland, Canada, and Denmark.