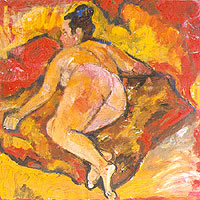 G. Roshdestwenskaja. Akt, 1980
Tempera auf Karton 53x73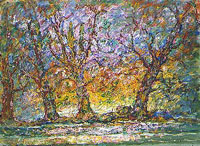 G. Roshdestwenskaja. Apfelbäume, 1984
Öl auf Papier 37x48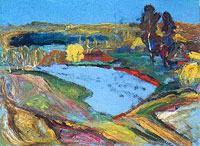 G. Roshdestwenskaja. Blaue Landschaft, 1960
Tempera auf Karton 52x70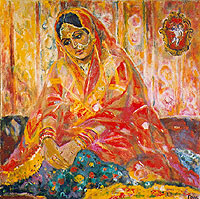 G. Roshdestwenskaja. Model, 1980
Öl auf Leinwand 100x100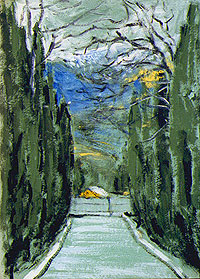 G. Roshdestwenskaja. Wald, 1984
Öl auf Papier 37x48



Back to top
Born 1923 in Moscow, Russia. After World War II in 1949 she graduated from Architectural Institute in Moscow.

At the end of the 50th she left her work and started her experiments with painting. Her teaches were well-known Moscow artists Martiros Sarjan, Valentin Polyakov, Vladimir Veisberg.

In 1967 Galina Roshdestvenskaja opened the Art School for children in Moscow and 30 years she taught children there.

She died in Saint Petersburg in 1997. .