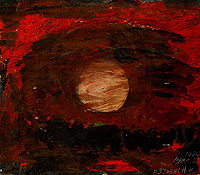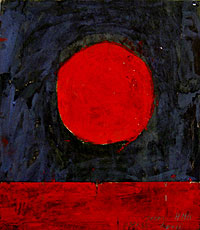 Zweiseitige Papierarbeit.
Nikolai Nasedkin. Mond I 1997 Tempera auf Papier 33x38
Nikolai Nasedkin. Mond II 1997 Tempera auf Papier 38x33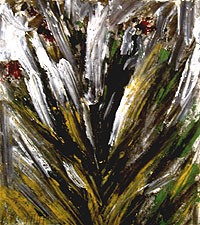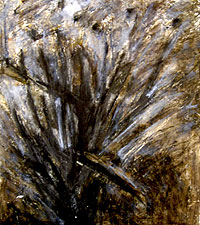 Zweiseitige Papierarbeit.
Nikolai Nasedkin. Klette, 1993
Tempera auf Papier 34,5x30,5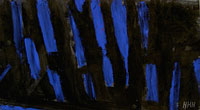 Nikolai Nasedkin. Zypressen, 1993 Tempera auf Papier 24,5x43,5



Back to top
Born in 1954, Russia.

He graduated from Fedoskino School of miniature painting in 1974.
Since 1986 he is a member of Union of Artists, Russia.
In 2002 he awarded the Silver Medal of the Russian Academy of Fine Arts. Since 1982 he took part in major exhibitions in Russia and abroad.

His works are in the collections of the State Tretyakov Gallery Moscow, the State Russian Museum Saint Petersburg, the State Museum of Fine Arts named after A. Pushkin, Moscow, and in private collections in Russia, Denmark, Italy, Portugal, USA, France and Switzerland.

Catalogues:
NIKOLAI NASEDKIN. Paintings, drawings. ? Denmark, 1990.
E-DOMANI. Inventaroo del fotoro tra caos e decostruttivismo. A cura di E.Schatz. 2000.