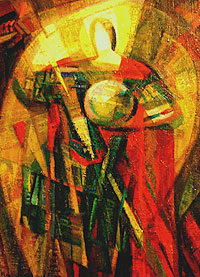 L. Narischewa. Erzengel Michael, 2001,
Öl auf Leinwand, 80x60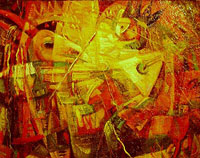 L. Narischewa. Karneval, 2004, Öl auf Leinwand, 65x80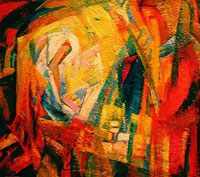 L. Narischewa. Maria Verkündigung, 2004 Öl auf Leinwand, 54x68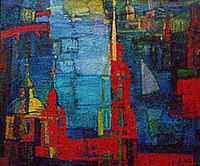 L. Narischewa. Newa, 1997, Öl auf Leinwand, 57x67



Back to top
She was born in 1952. In 1972 she graduated from Art school in Tashkent, Russia. In 1979 she finished the Graphic Faculty of the Academy of Fine Arts in Saint Petersburg.

Since 1980 she is a member of the Union of Russian Artists.

In 1991 her personal exhibition was held in the State Russian Museum, Saint Petersburg. The personal exhibitions of Ljuba Narischewa took place in Germany and Austria.

Her works are in numerous private and public collections including, the collection of State Tretjakov Gallery Moscow, State Russian Museum of Saint Petersburg, and also private collections of Russia, Finland, Germany and America.