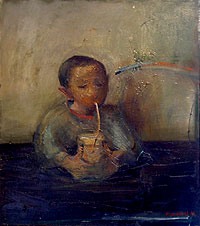 Dimitri Flegontow. Junge mit Strohhalm, 1994
Öl auf Leinwand 80x70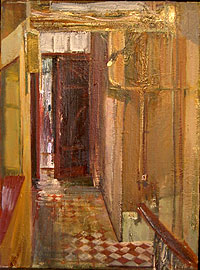 Dimitri Flegontow. Haupteingang, 2003
Öl auf Leinwand 80x60



Back to top

He was in 1954 in Saint Petersburg. He graduated from the Russian State University named after Alexander Gertsen in 1978, art classes of R. Friedman.

Since 1983 he took part in the numerous of exhibitions in Russia and abroad.

1987-1990 he works in Studio of painter V. Zagonek. The works of artist are kept in the collections of the museums of Russia and in private collections in Russia, America, England, France, Poland, Germany, Holland, Finland. He lives and works in Moscow.